Meet the Acupuncturist
Pam Durham, Tx LAc, MSOM, MBA, MSW
Evolving from professions including social work, finance, and small business owner, Pam found a passion for Acupuncture and Allergy Elimination as a patient of Dr. Gary Trott at the Acupuncture Wellness Center.  Pam translated her positive experience with Gary Trott and NAET into a new profession  of transforming quality of life for  others.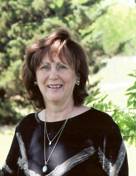 Pam's vision is one of well being and access to well being for all that desire it.  She has developed a philosophy based on continuous life-long learning and a desire for self-improvement.  Pam's education includes a Bachelor's Degree in Social Work from Texas Tech University, a Master's Degree in Social Work from Our Lady of the Lake University in San Antonio, an MBA from TCU, and  a Master's in Oriental Medicine from the Academy of Oriental Medicine at Austin.
Equipped with knowledge and training covering a cross-section of modalities, Pam utilizes techniques for transforming health from Nambudripad's Allergy Elimination Technique (NAET), Acutonics (sound healing), Neuro-Emotional Technique (NET) as well ancient protocols of Traditional Chinese Medicine such as Master Tung's points, auricular acupuncture, cupping, and moxibustion.